The Rijksmuseum Boerhaave opened a temporary exhibition about Herman Boerhaave in 2018 designed by Studio Louter and Opera Amsterdam.
My role was as Lead visual designer and Art director.
The exhibition is divided into three rooms and it was designed to be a visitor journey between colourful panels of different dimensions that explained the life of the famous Dutch botanist, chemist and physician.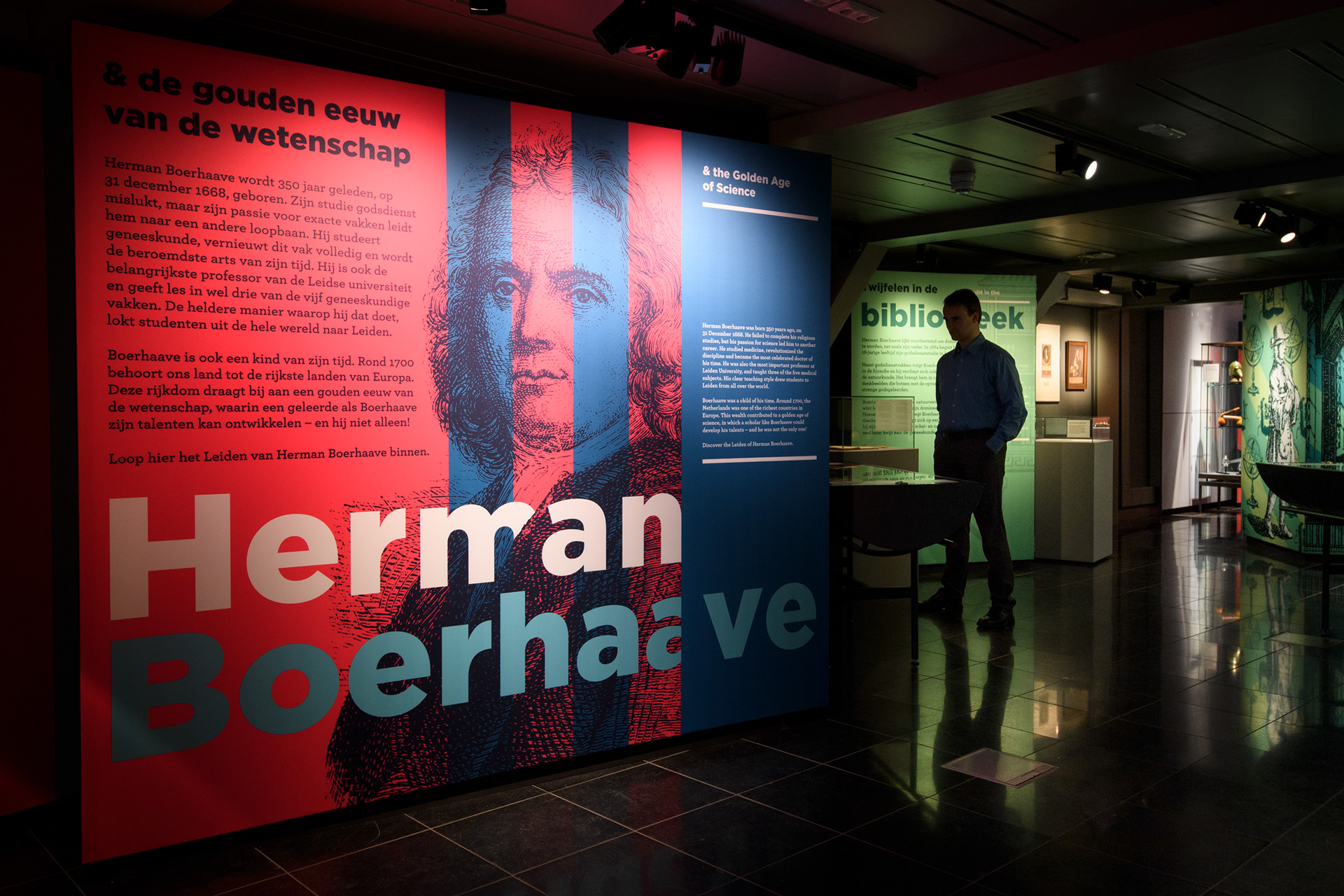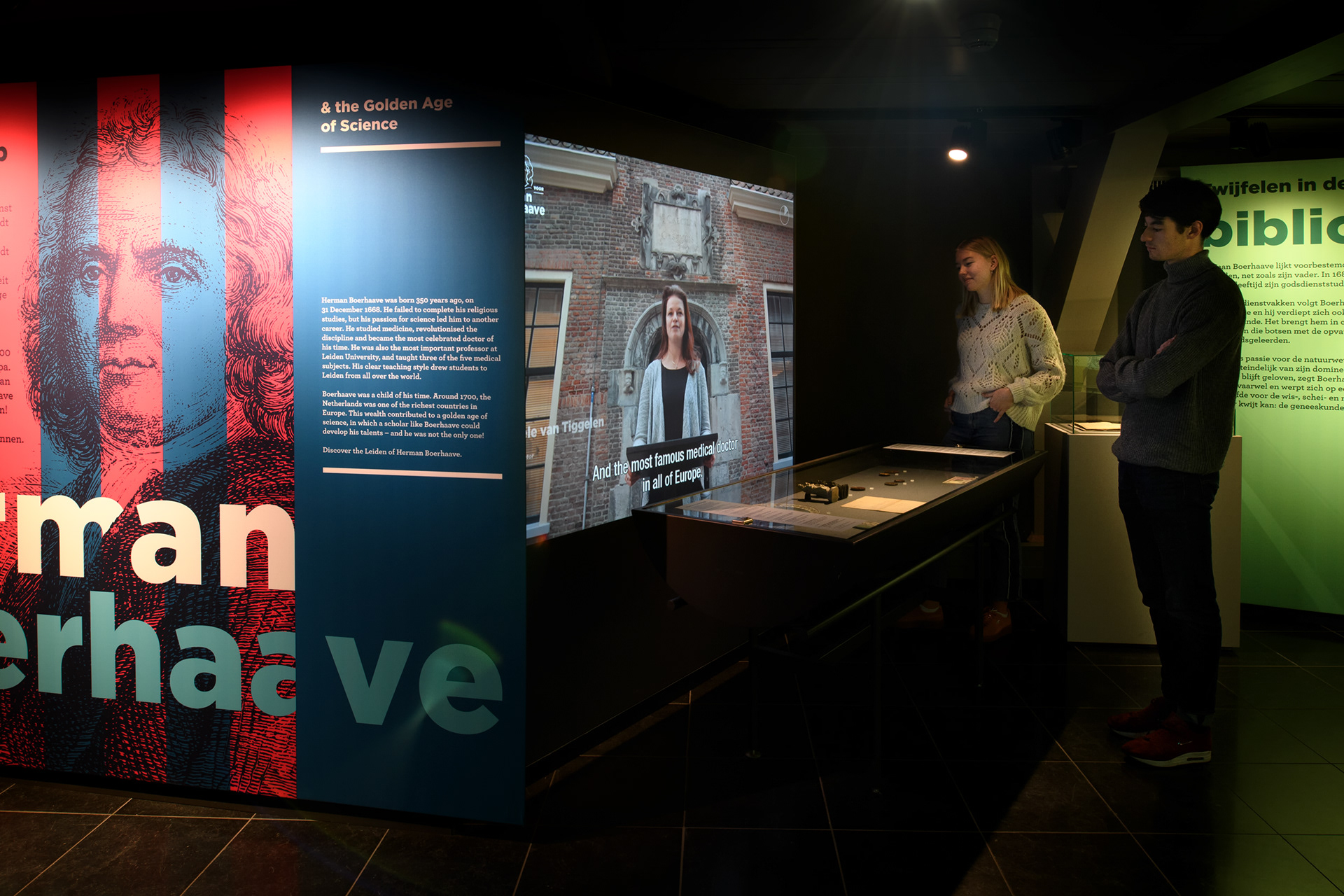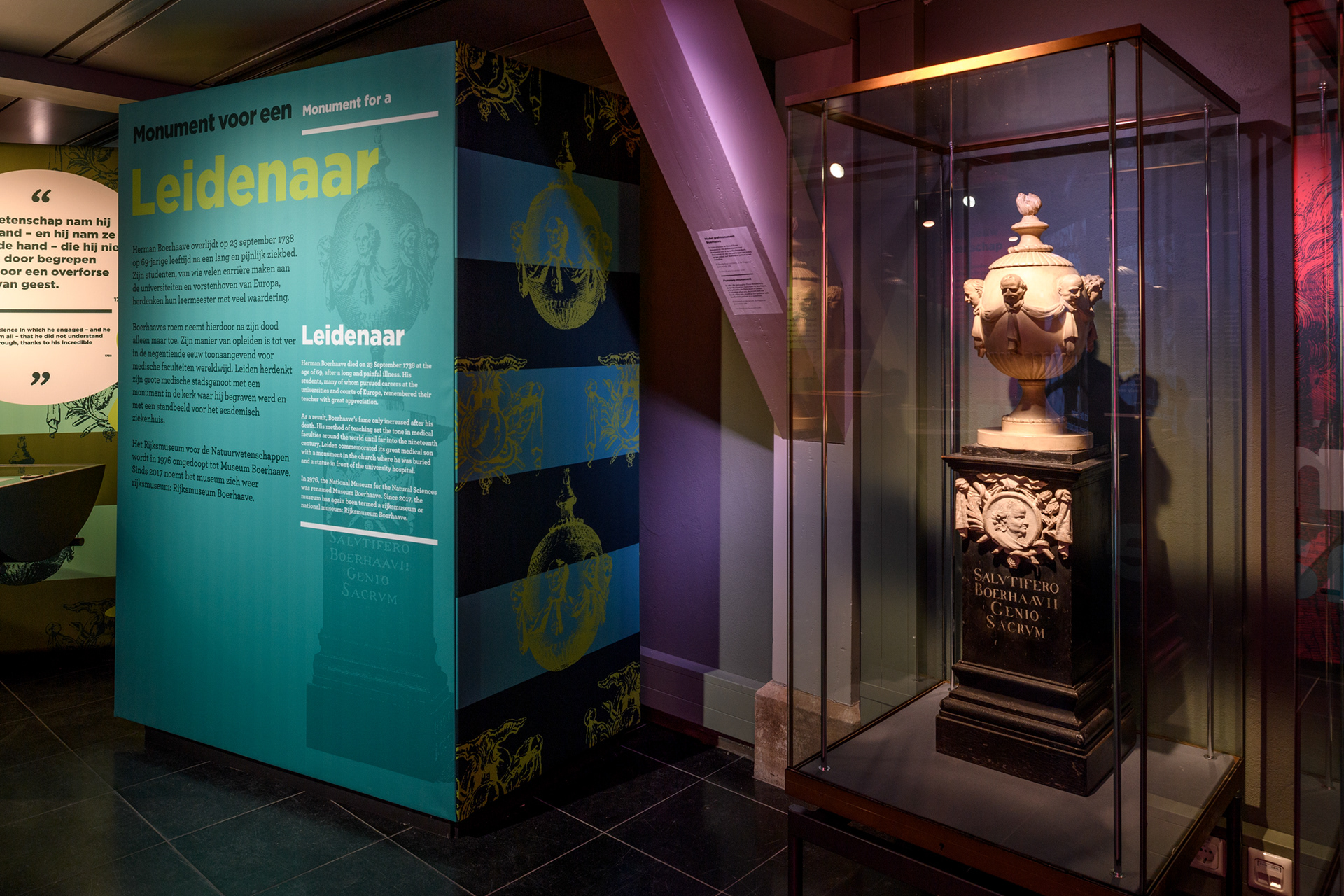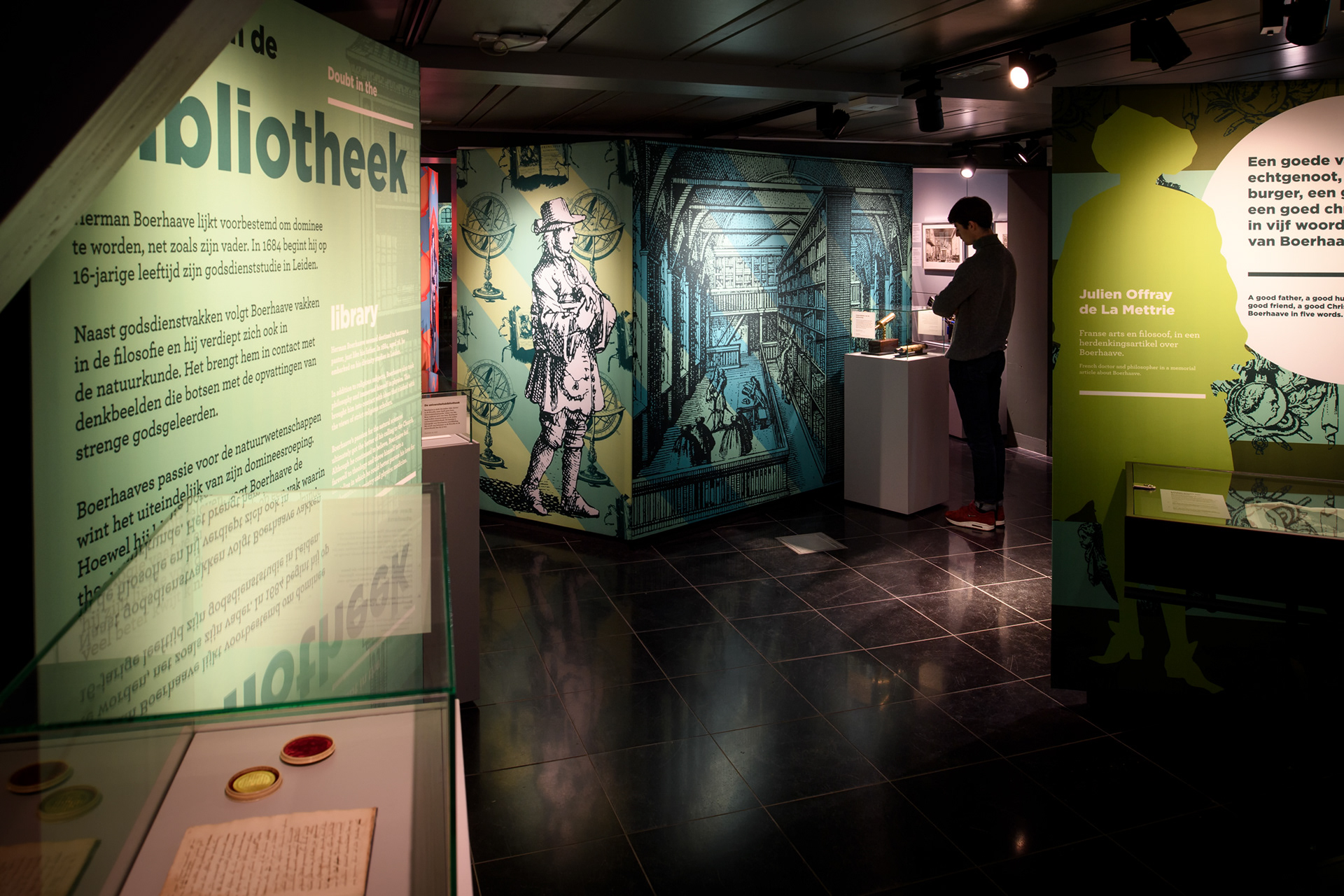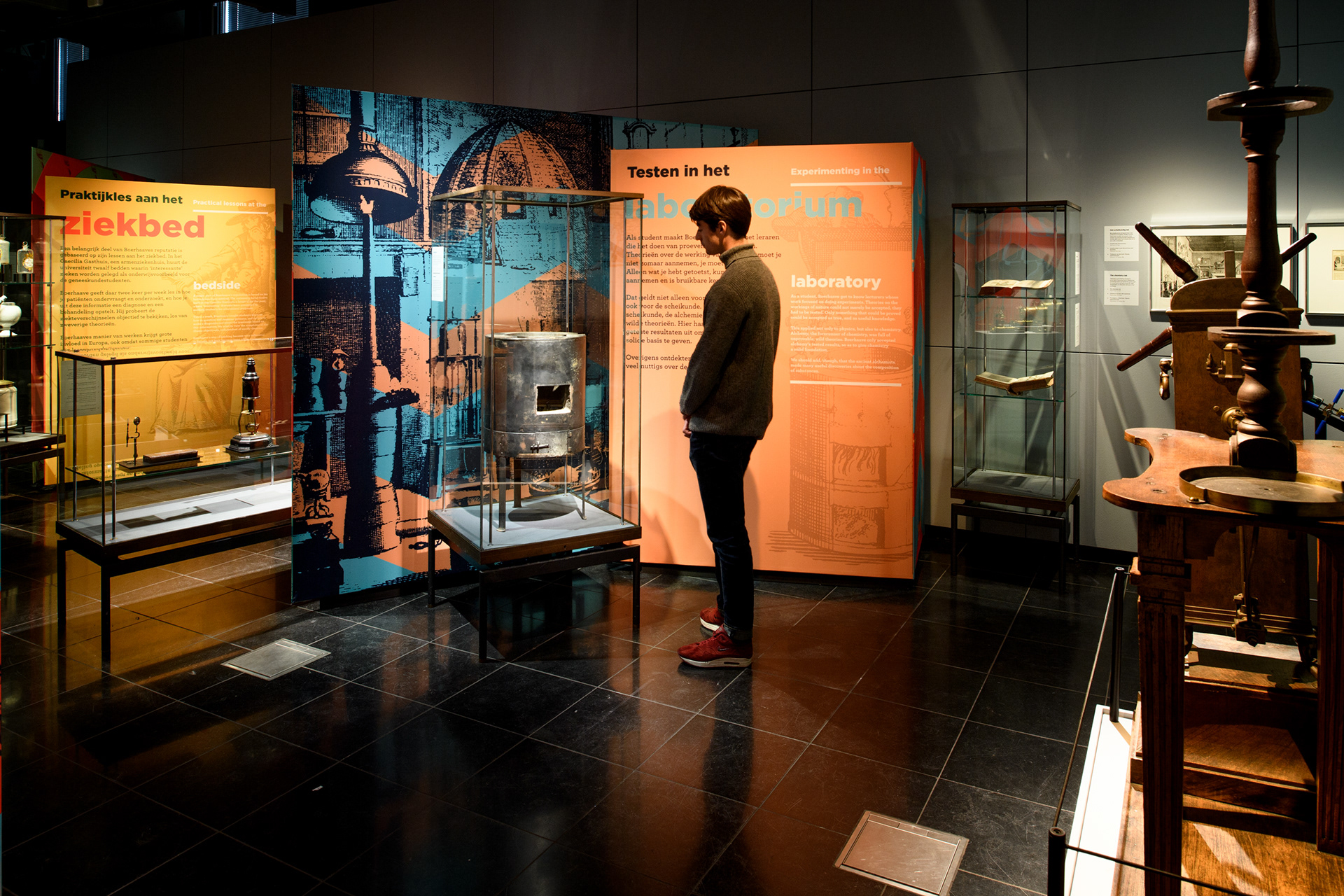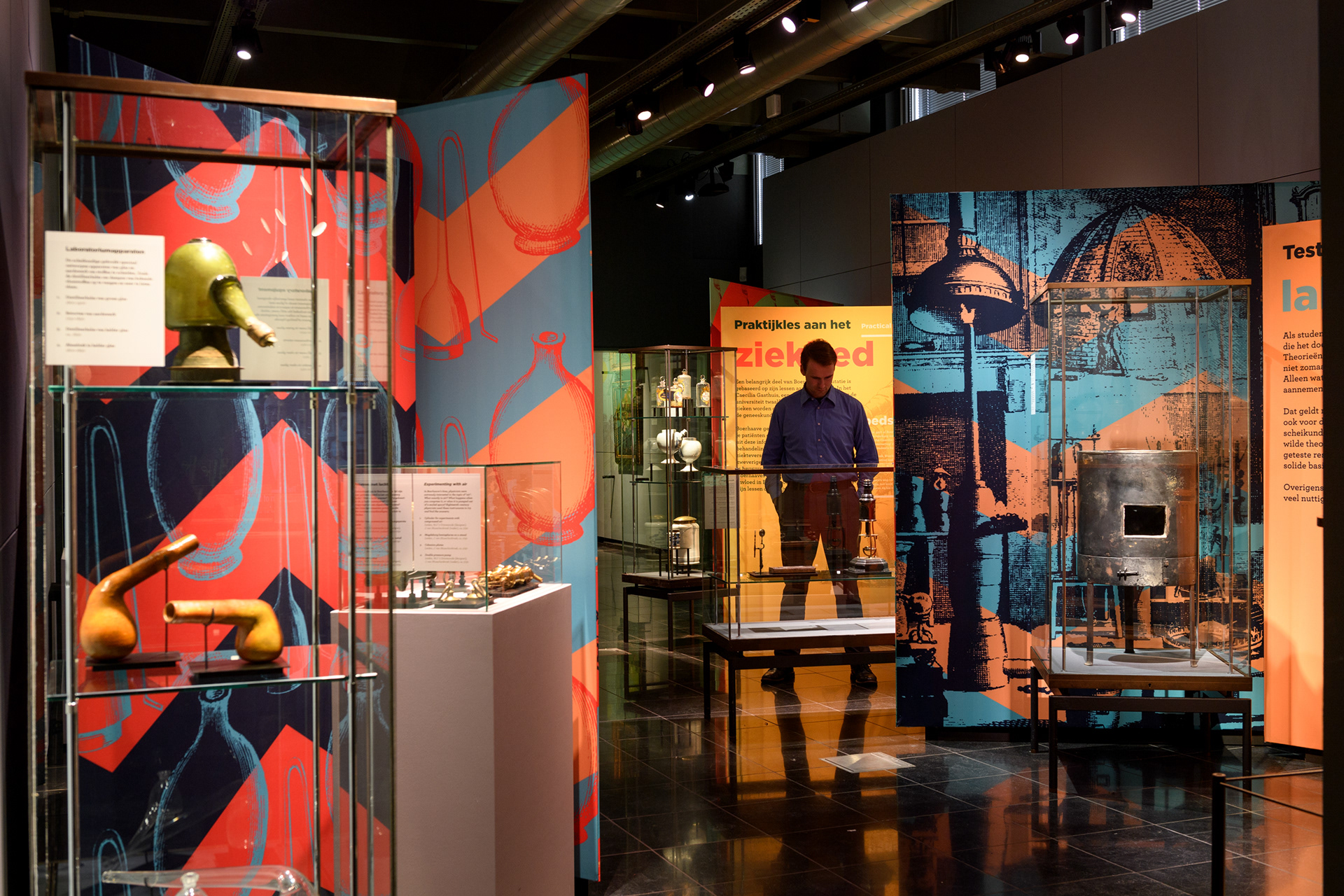 Compare to the usual exhibitions of the Dutch Rijksmuseums spread over the country, the visual style was bold and colourful and the path was based on a pattern scheme with a limited colour palette that created a visual gradient. The panels were accompanied by a few movies and audio registration besides two games.